February 26, 2014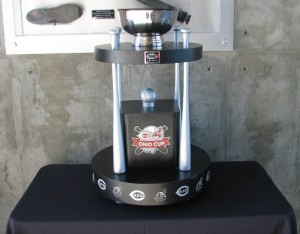 Pitchers and catchers have reported. Position players have reported. And now it's time for the practice games.
The Cincinnati Reds kick off the Cactus League play this afternoon with a game against the Cleveland Indians.
The lineup was posted yesterday, and is sure to create lots of internet debate.
Billy Hamilton
Brandon Phillips
Joey Votto
Jay Bruce
Ryan Ludwick
Todd Frazier
Zack Cozart
Devin Mesoraco
Brayan Pena
Alfredo Simon will start for the Reds. The game will be televised, albeit delayed, later this evening on MLB Network. But you can catch Marty and the Cowboy on 700 WLW. I know I'll be listening.