March 31, 2009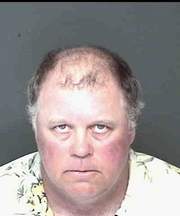 According to the Cincinnati Enquirer, former Reds pitcher Tom Browning was jailed in Florida.
He is being held in the Sarasota County Jail until he is either taken to Polk County, where he owes the child support, or pays the $99,008.36 that he owes.
What I like is that his bond is also set to the exact amount that he owes in child support, so the only way to get out of jail is to pay. Unless he has one of those accursed Monopoly cards handy. Those have been confounding jailers for decades.