February 1, 2008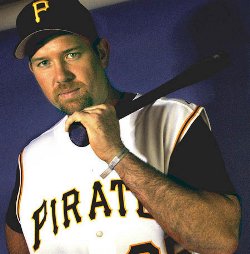 Former Red and Pirate Sean Casey has signed a one-year deal with the Boston Red Sox for $800,000.
I know that Casey never was the prototypical first baseman–hitting for average instead of power, but I always liked him. Heck, who didn't? Sure, it was easy to get frustrated with him during his grounding-into-double-play phase, but he contributed more than his fair share of good memories to the Reds.
He's accepting a backup role for the defending world champion Red Sox. Like when he was with the Tigers, it'll be nice to see a familiar face in the playoffs. And should the worst happen and the Red Sox repeat, at least I can be happy about Casey getting a ring.