Daily Archives: February 2, 2008
February 2, 2008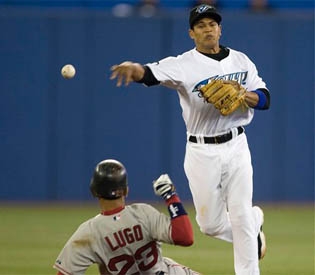 Little Ray Ray is back! The Pirates picked him up off waivers from Toronto.


February 2, 2008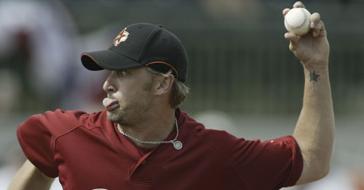 The Reds signed Scott Sauerbeck to a minor league contract today with an invitation to spring training. Sauerbeck went 3-1 last season with a 4.22 ERA. With the Reds scraping to get the requisite number of pitchers together (though you know they'll start the season with 13 on the roster), Sauerbeck has a greater-than-average chance of landing a spot on the team.
They also signed catcher Paul Bako to a minor league contract (enabling them to also carry 3 catchers). And they signed Matt Belisle out of arbitration as well. Normally I'd leave the reporting of these moves to HMZ, the expert in these matters, but I really wanted an excuse to post this picture from Reds.com.
February 2, 2008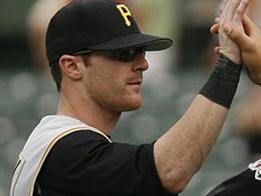 Welcome to round 1 of the Jason Romano Commemorative NLC's hottest blogger contest. 15 of the best-looking players on NLC (plus one fella in limbo) face off in a single-elimination tournament.
It's been a while since I've gotten off my booty to put up one of these match-ups, but I've got to get one the ball if I want to wrap up this tournament before the All-Star Break.
Today's match-up pits the Pirates' Chris Duffy against Cubs' cutie prospect Billy Petrick.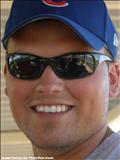 Chris Duffy
ht: 5-9 wt: 180 dob: 04/20/1980
Duffy only spent 70 games with the Pirates last season, spending many of the rest of them in Indianapolis. The CTS says its because "that boy ain't right." Nevertheless, he takes a couple good pictures.
Billy Petrick
ht: 6-6 wt: 240 dob: 04/29/1984
Petrick has only had the pleasure of a cup of coffee with the Cubs, pitching 9.2 innings in 8 games and racking up a 7.45 ERA. Nice smile, though.
[poll=14]