February 6, 2008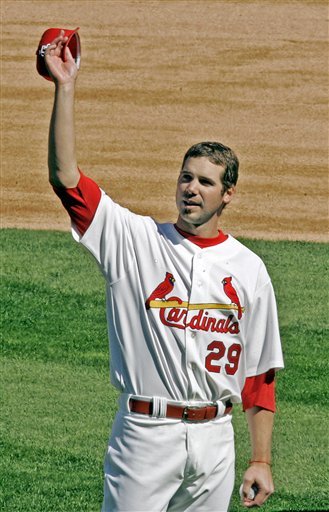 Welcome to round 1 of the Jason Romano Commemorative NLC's hottest blogger contest. 15 of the best-looking players on NLC (plus one fella in limbo) face off in a single-elimination tournament.
Finally we're to the penultimate first-round match-up of the Hottest Baller competition. It'll be much easier in round two when I don't have to look up photos for these guys every time.
Today's match up finds the golden boy of St. Louis, Chris Carpenter up against the reason the Ladies of Treasure Belisle-land swoon, Matt Belisle. Carpenter, expect for the lame little soul patch, does that that sweet look to him. Belisle has the wholesome all-Americanness. I think it's going to be a significantly better Hottest Baller contest than it would be a pitching duel.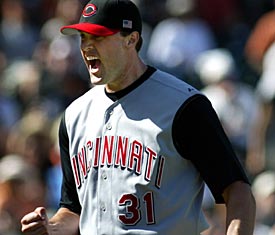 Chris Carpenter
ht: 6-6 wt: 230 dob: 04/27/1975
He's tall. He's talented. He's in the possession of a Cy Young award. What the hell else do you want, people?
Matt Belisle
ht: 6-3 wt: 230 dob: 06/06/1980
Sure, he suffers from a mild case of the Beavis-smile, but he's a strapping young lad to be sure.
[poll=16]