November 14, 2009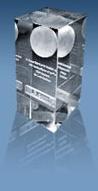 Until December 11, you can vote in the MLB.com This Year in Baseball awards. "This isn't just a routine fan poll," MLB assures me personally via email, "as winner will be awarded their trophies on field in 2010." Presumably, this will happen sometime during the season.
This reminds me: I never got around to sending out awards for the Hottest Red contest.
Anyway, if you want to have your say in who has to forgo his pre-game routine sometime in 2010 to receive a paperweight, check it out.