January 4, 2012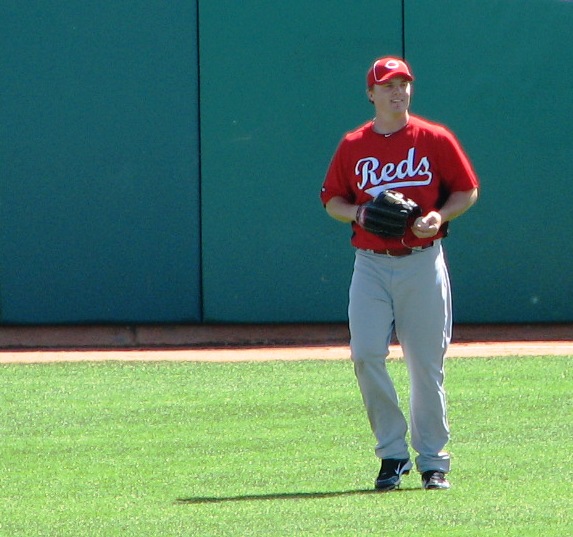 You probably already saw the week-old Inside Baseball post on SportsIllustrated.com predicting, among other things, the Reds to win the World Series in 2012. But even if you have, I bet you'd like to read it again:
10. The Reds will win the World Series. The AL has, arguably, the five best teams in baseball. The NL has that kind of parity at the top, though at a lower level of performance. In a short series, though, that doesn't really matter — and we'll see that again in 2012, as the Reds, winners of a weak NL Central, ride the bats of Joey Votto and Jay Bruce into the World Series, where rookie catcher Devin Mesoraco and a deep bullpen dispatch Texas in six games. The Rangers, winners of 94 regular-season games and the AL West, become just the third team — and the first since 1913 — to lose three straight Fall Classics.
I know people were talking about it last week, but I didn't have a coworker email it to me until today, so you enjoy it again. Mmmm…savor the flavor.
I love to hear people talking like that, but I'm not sure I'd be prepared to go this far myself unless we get some depth on the whole left side of the field. But I can't disagree that this is the year to go for the NLC: the Cards won't take more than a couple seasons to get their legs back under them, Epstein might actually turn the Cubs around, and after this year there's no more beating up on the Astros.
But the other prediction in that article that caught my attention was this one:
9. The A's, and their ongoing attempts to relocate to San Jose, will be the big off-field story as the team loses 100 games.
I didn't know the A's were trying to move. Between the Dodgers' ownership problems, the Angels' city identity crisis, and now this, I'm thinking those California baseball teams maybe need to chill out a little and get away from it all. I'll have the week-old news ready for them when they get back.