January 11, 2012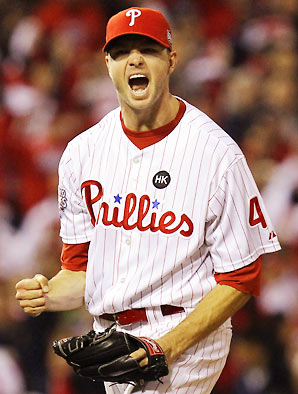 Early this morning, news broke that the Cincinnati Reds had signed the best free agent closer on the market.
No, not you, Francisco Cordero. Instead, the Reds surprised everyone by adding to their growing collection of awesome arms, signing former Philadelphia Phillie closer Ryan Madson. The final contract amount hasn't yet been confirmed–it's being reported as anywhere from $8 million to north of $10 million–but the length has. Madson will be with the Reds for one year, just like Sean Marshall.
How does that help? Here's how the Reds' pitching was last year.
The Reds pitching staff was 12th out of 16 National League squads in 2012, combining for a 4.16 ERA.

This offseason they also added starter Mat Latos (9-14, 3.47 ERA) and reliever Sean Marshall (6-6, 2.26 ERA).
Yes, those three arms might help. Madson will combine with Marshall for one of the best one-two punches in any bullpen. The move shows again that the Reds think their window of opportunity has a great big "2012" on its sash.
This also means that Francisco Cordero will not be returning to the Reds. He did well with the team overall, although there were certainly moments and pitching habits that were trying. Madson, at 31, is 5 years younger than Cordero and has been a more effective pitcher the last few years. I think it's an upgrade.