July 7, 2014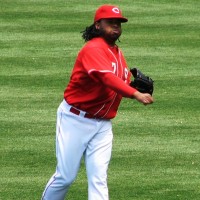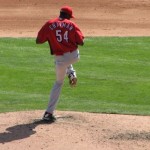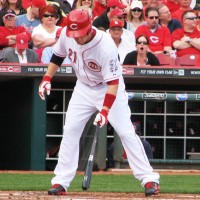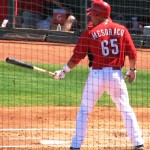 Yesterday, the roster for the 2014 All Star game was announced, and the Cincinnati Reds are well represented. Aroldis Chapman, Johnny Cueto, Todd Frazier, and Devin Mesoraco were all selected to go to Minnesota and represent the National League this year.
Can you believe that? Four All Stars? Does this crappy team seem like one with four All Stars? It doesn't to me.
The team is in 4th place and has had a winning record for maybe a week. I find it hard to believe that a team that's just above the Chicago Cubs, currently in the second century of their rebuilding effort, would have four players selected.
Not to mention, the manager of the National League who picked all those Reds–none were voted in–was the manager of the St. Louis Cardinals. The last time a Cardinal manager picked, Cueto was snubbed by infamous curmudgeon and kitten squeezer Tony LaRussa.
But not this time. Cueto has made his first All Star game, as have Mesoraco and Frazier. This will be Chapman's third.
The strange thing about the players selected is that it feels like an obvious player–Alfredo Simon–was overlooked. I would've thought the pitcher leading the league in wins would have a legitimate shot at being an All Star. I guess not. He's not even on the lame Last Man vote.
So sorry Simon. Maybe this'll give him time to defend his rape case. But congratulations to all the Reds players. With this many, I might have to tune in to catch their appearances.