February 8, 2006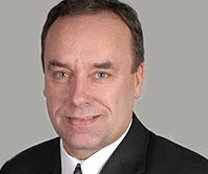 I had this e-mail from the Reds awaiting me when I got home from work:
Cincinnati Reds chief executive officer Bob Castellini today announced Wayne Krivsky as the club's general manager. Krivsky signed a two-year contract through the 2007 season with two one-year mutual options.

Castellini will introduce Krivsky, who has 30 years of front office experience, at a 6 p.m. ET press conference tonight in the field level interview room at Great American Ball Park.

Krivsky joins the Reds from the Minnesota Twins organization, where he had been the special assistant or assistant GM to Terry Ryan since 1994.
Just hours before, my boss had read that Beattie was a shoe-in for the position, probably from the increasingly-desperate-to-get-the-scoop Hal McCoy, and came by to tell me that he used to play pick-up basketball with Beattie in college. I was so excited.
Oh well. I guess a candidate that's a better evaluator of talent is worth giving up my in for.
This is exciting. I wonder what Krivsky will be able to get done before spring training. So many possibilities.