February 12, 2006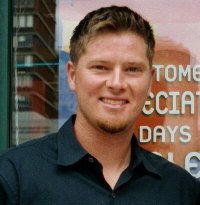 According to an article on the official site, the Reds have signed free agent Scott Hatteburg to a 1-year contract:
Krivsky's latest move was adding veteran first baseman Scott Hatteberg, who agreed to terms with Cincinnati on a one-year contract on Sunday. Terms were not immediately revealed.

Hatteberg, an 11-year Major League veteran, batted .256 with seven home runs and 59 RBIs in 134 games last season with the Athletics. A lifetime .268 hitter, the 36-year-old spent the last four years in Oakland, and was with Boston from 1995 to 2001.
The article says that Hatteberg will back up Dunn at first base, but I think that has to be crap. Valentín, LaRue, Cruz--Hell, even Griffey--could back up at first occasionally. I think the Reds only sign a major league first baseman if they're going to need a starting first baseman.
That would make sense if the corresponding roster move that's to be announced tomorrow will be a trade. According to Joel Sherman in the New York Post, Kearns is ripe to be traded for young arms this spring, but I'm not sold. Outfielders we have, and trading Kearns wouldn't mean Dunn would have to move back to left field.
I'm also highly suspicious that Dunn isn't signed yet and that Krivsky's answers to questions about his contract in the Q&A in the Enquirer today are almost O'Brien-ian in their avoidance of actual information.
Then again, after the way Kullman made it sound like the team would bend over (backward) to avoid an arbitration case, maybe Krivsky is just trying to take back a little of team's advantage.
I guess time will tell. In the mean time, I'm perfectly happy to have Hatteburg on board. He's sure to be in the running for the Hottest Red Award in 2006.