February 26, 2006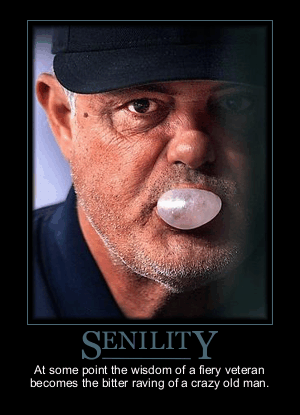 I don't know Lou Piniella. To a relatively new fan like me, Piniella is a character of legend. Not necessarily baseball legend like Connie Mack, of course. More like a mythical legend. In my mind, Lou Piniella is the Sasquatch of baseball managers.
So when Reds' CEO Bob Castellini talks about bringing in Piniella as soon as possible, even to spring training this season, I'm not excited. I'm wary. I'm worried about a hairy creature stomping around Sarasota scaring off our remaining seven second basemen.
But according to Bill Madden in a story in the New York Daily News, Piniella probably will not be attending any baseball at all this spring. In fact, even in 2007 Castellini may have some competition in the pursuit of Piniella's services.
But despite having bonded again with Joe Torre, sources close to George Steinbrenner insist the Boss pines for "Sweet Lou" - his one big regret being that he fired him all those years ago. If Torre doesn't win it all this year, it wouldn't be at all surprising for Steinbrenner to pay him the $6 million he's owed for '08 and pay a like amount to Piniella just to keep him from signing on someplace else. Hey, it's only money.
Nothing will happen with Piniella this season. If he did accept a job in baseball, it sounds like Piniella would have to give a portion of his salary to Tampa Bay, which I can understand him not wanting to do. Plus, he could probably use a vacation. But after this season, what will Piniella do?
"I want to manage again," Piniella said, "because I want to win at least one more world championship and another 250 or more games. But it's going to have to be with a team that's ready to win and an owner who's willing to spend what it takes to win, and if that's not the case then I'm content to call it a career.
Well, that could describe New York, but it might describe Cincinnati, too. We certainly could be in for a dose of big foot, especially if manager Jerry Narron can't pull off a miracle this season.
Scary.