April 25, 2006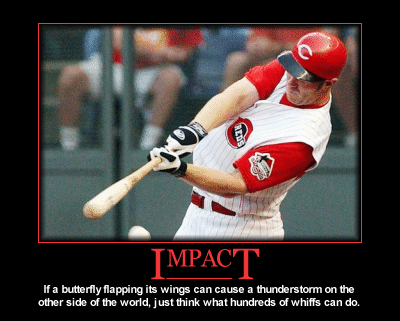 If you look down the right-hand side of the page, you'll see a section "Most Read Posts." Number one is Posters for the Unmotivated, which has been viewed over 9000 times since it was published in September of last year.
Amazingly (to me), April has now surpassed last September as Red Hot Mama's biggest month ever by page views. And there are still five days to go.
I'd like to take all the credit, but I'm going to have to call it an indication of the uptick in fan interest in the team this year. The team is 13-7 and looking strong. This is the good life.
Let's keep it going. I want to see May leave 'em all in the dust.
Go Reds!