April 25, 2006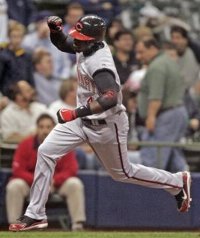 The Reds' most recently acquired second baseman, Brandon Phillips, has been honored by being named the National League Player of the Week.
Quite a wild ride for young Phillips, who was so recently being discarded by the Indians for some anonymous player or perhaps cash. May he continue to make Cleveland regret it.
Congratulations, Phillips!