February 29, 2012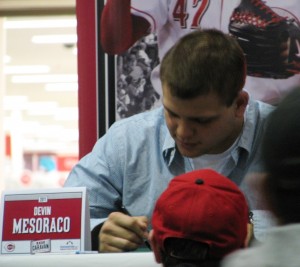 One of the emerging storylines coming from the Cincinnati Reds' Spring Training this year involves the distribution of playing time for their two catchers.
The Reds have two catchers expected to break with the camp, veteran Ryan Hanigan and rookie Devin Mesoraco. Mesoraco played a bit in September last year, and is the team's only excellent prospect left after their off-season trades.
"Hanigan was more than a one-out-of-five guy (last year)," Dusty Baker said. "Don't assume he's one out of five now. He would have been more, but he got hurt with his neck and back. . .

"I don't know how it's going play out. A lot depends on what kind of progress Mesoraco makes. If he continues on the path, he's catcher-of-the-future. When that future is is undecided."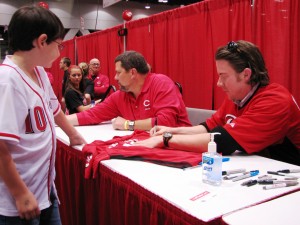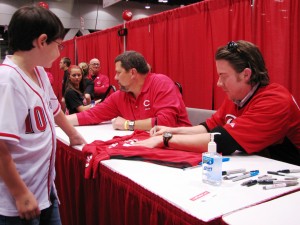 What? You mean the team isn't going to hand the starting job and 3/4s of the starts to a kid with 18 games of Major League experience? Shocking.
I know lots of fluff comes out of Spring Training, but this feels like the biggest non-story story so far. Of course, both catchers are going to play a lot. And of course, Mesoraco, the rookie, is going to have to prove he belongs.
Thankfully, Hanigan is wise enough not to worry about it.
"I'm looking forward to working with (Mesoraco) and being a team. You can't worry about that stuff. When you're out there, you do your job. When you're not, you help the other guy when you can.

"If there's any of that selfishness going on, it's not going to work. That's kind how I see it."
Good. A team attitude from a member of a team in a team sport seems like the best way to be a team.