February 12, 2012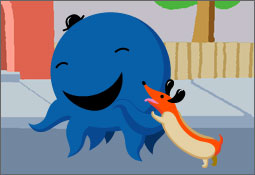 Spring Training will officially kick off this week, and pitcher Roy Oswalt still doesn't have a job.
ESPN's Jayson Stark described the situation.
"He wanted to go to Texas. That's not gonna happen. He wanted to go back to Philadelphia. That's not gonna happen. He had some interest in the Reds. That doesn't seem like it's going to happen. So his choices still come down to, I think, going to Boston, where they have a clear need but he doesn't seem to want to play, and going to St. Louis, where all his friends say he would love to be. But to do that, he has to do it on their terms."
Oswalt has been a very good pitcher over his career. At 34, he's definitely on the wrong side of 30 and in the winding down stage of his career–which an off 2011 hinted at–but he's still likely to be better than a bunch of other pitchers who already signed. So what's the deal? Why does he think he gets to be so picky?
My advice would be to suck it up and pitch in Boston. They're the one with the need for him. Plus, it sounds like they'd offer him the most money. Both the Cardinals and the Reds have crowded starting rotations at the moment, and although Oswalt would be an upgrade over some of those pieces, his price may not be worth it.
I'd, of course, rather the Cards not sign him. That could definitely hurt the Reds' chances this year. And I find the point Red Leg Nation made compelling.
It's always difficult to make assumptions about a team's budget from the outside-looking-in, given that we know basically nothing about the franchise's budget plan, but we can make some inferences from the fact that John Fay thinks that trading Homer Bailey could be an option towards freeing up some salary. The odd thing is, Bailey is only scheduled to make $2.425 million this year, and I find the idea that a MLB franchise in the Reds' position would allow $2.5 million to come between them and a one year deal for a starting pitcher they want to acquire to be a bit of a hard pill to swallow.
It's always easy to spend someone else's money, but not getting Oswalt over a matter of $2.4 million when you've already decided to go all-in this year doesn't sound right. You're either all-in, or you're not. Unless there's something in the medical report on Oswalt that alarms the Reds, I will be most disappointed if Oswalt winds up in St. Louis.