March 3, 2011
Yesterday, the Cincinnati Reds posted a picture of this season's Jonny Gomes bobblehead giveaway on their twitter feed.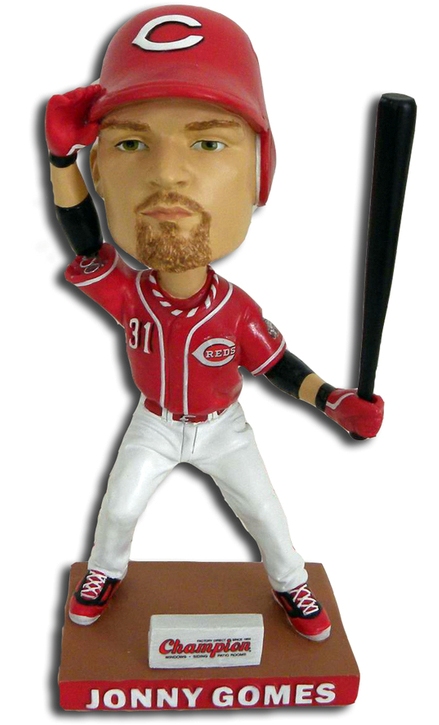 See that little spring on his right elbow? His arm bobbles with the head! That should capture his twitchiness at the plate quite nicely.
Gomes' giveaway night is July 23. The bobblehead will be given to the first 30,000 fans.