November 4, 2008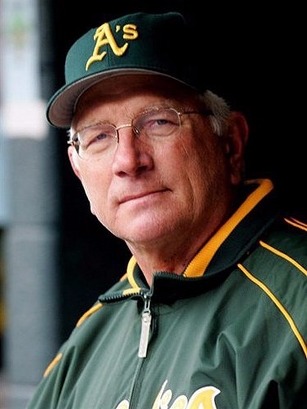 On Thursday, the Brewers signed Ken Macha to a two-year manager contract. From the official release:
Macha, 58, has four seasons of Major League managerial experience with the Oakland Athletics (2003-06). He owns a career record of 368-280 (.568). Under his leadership, the Athletics won 96, 91, 88 and 93 games, respectively, and captured the American League West Division championship in 2003 and 2006. The Athletics' winning percentage ranked fourth in the Major Leagues during Macha's tenure, trailing only the Yankees (.608), Red Sox (.577) and Cardinals (.577).
My first thought upon hearing the news was to remember in Moneyball how the role of the A's manager was that of impotent figurehead. That wasn't Macha, of course, but I'll still be interested to see how he works out.
In other Brewer's press releases, the team has declined Craig Counsell's option:
MILWAUKEE — The Milwaukee Brewers today declined the 2009 club option for infielder Craig Counsell. The Brewers and Counsell will continue to negotiate. The announcement was made by Executive Vice President and General Manager Doug Melvin.

Counsell batted .226 with one HR and 14 RBI in 110 games in 2008.
If it doesn't work out, there's another NLC team in need of a shortstop and in current possession of a GM who loves the Scrappy White Guy.