December 18, 2013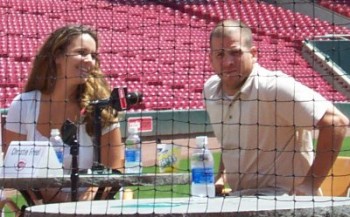 On December 22, 2012, former Cincinnati Reds infielder and outfielder Ryan Freel committed suicide. This week, his family released news that he'd been suffering with chronic traumatic encephalopathy, a concussion-related disease more commonly associated with football players.
On the anniversary, Brett Popplewell at SportsNet writes about Freel's tragic life and his sad final days. The story opens in a chilling fashion.
A dead man rested on a couch, surrounded by mementoes of the things that mattered most. Memories from a life already lost: his daughters, his wife, his career. He left no note. No goodbye. Just three words, typed on his phone and sent to his mother. "You forgot one."
The whole thing is worth a read. Hopefully, one day we'll be able to prevent both repeated head trauma in sports and the damage that they can cause to people and families.