May 1, 2014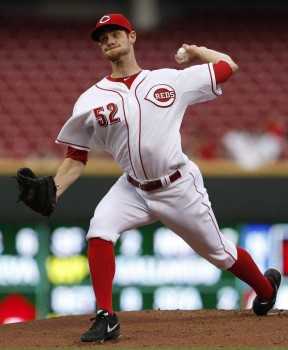 This has not been a lucky year so far for the Cincinnati Reds. Not in terms of wins or in terms of health. And another one went down today.
Tony Cingrani was sent to the disabled list following his four-inning start against the Chicago Cubs on Wednesday. He wasn't happy about it.
"I don't know why they do a lot of things. I don't agree with it," he said. "But if they don't want me to injure myself, I understand. I think I can keep throwing, but they're exercising caution."
I can't say that I'm happy about him being disabled either, although it's for different reasons.
There is one good spot of news for the Reds. Aroldis Chapman made his first rehab appearance today. And he did well.
Guessing that will be it. 18 pitches, 11 strikes. 2 K and a line out for Chapman. #Reds #Chapman #Dragons

— ctrent (@ctrent) May 1, 2014
Chapman's expected back in less than two weeks. Hopefully, no more Reds fall before then.