May 22, 2014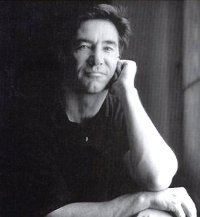 You can tell that Cincinnati Reds so-called General Manager Walt Jocketty is so ineffective by the fact that Cincinnati sports columnist Paul Daugherty is defending him.
RHM favorite Paul Daugherty has decided that Jocketty is awesome and should be praised instead of criticized until he does something to earn his paycheck.
Props to Walt Jocketty.

Good job, helping The Club to three playoffs and two division titles in four years. Thanks for bringing in S Rolen, without whom the Reds don't win the 2010 division title.
Yes, Jocketty has been the GM when the Reds have returned to the playoffs. That is true. Rolen was a valuable addition in 2010. Unfortunately, he killed the team in 2011 and 2012. The Rolen trade was a short-term boost that was a good move in 2010 that became a bad one later. Rolen is both a plus and a minus for Jocketty's record.
Thanks for dealing for Mat Latos, who when healthy is a bull and a very solid No.2.
Hell, Latos might be a number one when healthy. That was a gutsy trade. I remember being excited about it when Jocketty made it back in 2011.
Thanks for A. Simon, acquired for nothing, off the waiver wire.
It was a no-risk move when Jocketty picked Simon up from the Baltimore Orioles in 2012. Without Simon, the team's record this year would be even worse.
Daugherty forgets to mention the trade for Shin-Soo Choo in 2012, but since that coincides with Jocketty's failure to replace Choo, I understand the omission.
Basically, Daugherty's grand defense of Jocketty boils down to things the GM did years ago. Those things were good, and my criticism of Jocketty is made in comparison to those. In Jocketty's first years with the Reds, he was active and competent. His moves addressed weaknesses and strengthened the team. But after the trade for Choo in 2012, Jocketty has become passive and incompetent.
Including the pickup of Simon as an example of a shrewd move by Jocketty does more to show his lack of them now. Have there been no other players available on the waiver wire that could've helped this team? Have there been no minor trades that Jocketty could've made to bolster the upper minors? With 29 other baseball teams, I find that hard to believe. There was someone out there who was available cheaply and at little risk who would have been better than an unable to play Joey Votto. Jocketty just isn't trying.