April 13, 2008
| Team | 1 | 2 | 3 | 4 | 5 | 6 | 7 | 8 | 9 | R | H | E |
| --- | --- | --- | --- | --- | --- | --- | --- | --- | --- | --- | --- | --- |
| Cardinals | 2 | 0 | 1 | 0 | 1 | 0 | 1 | 0 | 1 | 6 | 12 | 1 |
| Astros | 0 | 0 | 0 | 0 | 1 | 2 | 1 | 0 | 0 | 4 | 6 | 0 |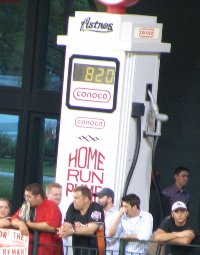 Wednesday was the second game the Red Hot Family attended at Minute Maid park. And with an area doctor visited and ear-infection antibiotics happily procured, the rough part of the trip was already behind us. Alas, the rough part of the series was not over for the Astros. The home run pump didn't increment a single number the whole time we were in attendance.

Hunter Pence. You look at this picture and you just can't help but notice his…socks.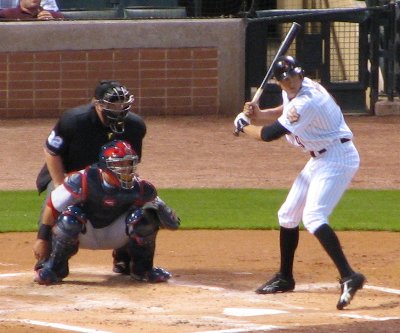 Weird how his…socks…aren't as noticeable in this photo. They probably help with his strike zone, though.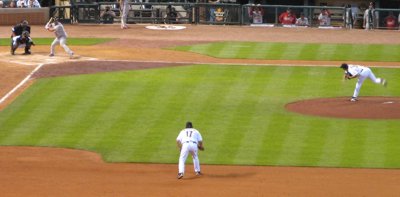 Albert Pujols was a monster this game, hitting two solo home runs and single-handedly providing the margin of the Cardinals' win. Yeah, the Astros fans really don't like Pujols.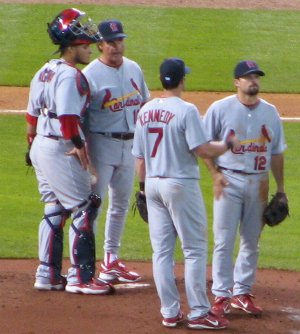 Here at Red Hot Mama, we make our fair share of fun of Tony LaRussa's sunglasses. But this vantage has shown us the error of our ways: we ought to be making fun of his tight pants.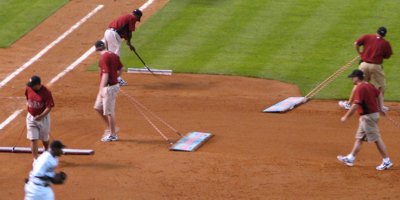 The Astros grounds crew was sponsored by a local car wash. I bet they got a sweet cut of that action.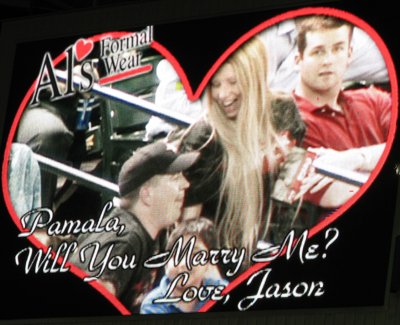 Awwww…someone got all engaged at the game. But neither that nor Tejada's double would be inspiration enough for the Astronomicals to put a line in the W column on this evening.