November 21, 2009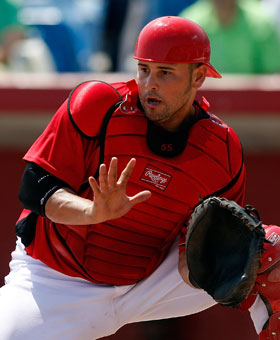 I'm late to the party on this, but the Reds and baseball haven't been occupying my mind too much lately.
Apparently, the Reds did have some money to spend this off-season. Instead of doing anything useful with it, like firing Dusty Baker, they opted to bring back a mediocre catcher for well above the league minimum.
So welcome back, Ramon Hernandez. Knowing Dusty, I imagine you'll be taking time from productive players like Joey Votto as soon as the next season starts.