November 6, 2010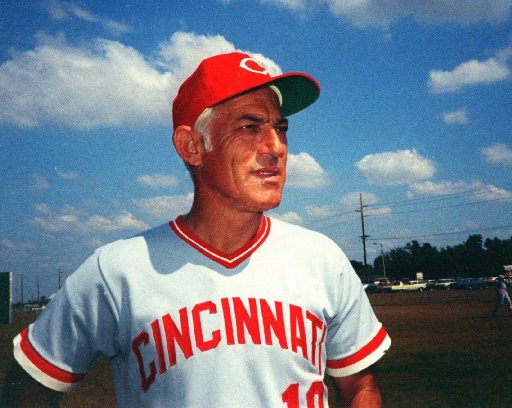 On Thursday, former Reds' manager Sparky Anderson died from complications from dementia. He was 76.
Of course, like any Reds fans, I know the name, but not having been born yet when Anderson was busy managing the Reds to their Word Series greatness, I wasn't sure what I was going to say about the hall-of-fame manager that could possibly live up to his legend status.
Enter Chris Jaffe, author of the book Evaluating Baseball's Managers, who has written up exactly the kind of knowledgeable and relevant piece that I am unable to. I might not have minded a touch more Cinci-centricity, but nobody's perfect.
His baseball teams played a style of baseball many sabermetrically-inclined fans would approve of. His teams slugged the ball, were willing to draw walks, and accepted strikeouts as they came….Getting good offense was key because that's how Anderson's teams won.
Read the entire article on HardballTimes.com.
And be on the look-out for a review of the book on RHM. I received excerpts over a year ago, and I expect to have time to read them as soon as my MBA is done in August.