December 4, 2010
The Crack Photography Staff will probably be putting together a slideshow of the photos he took at Redsfest sometime soon, but in the meantime, here are some of the snapshots I grabbed with my iPhone.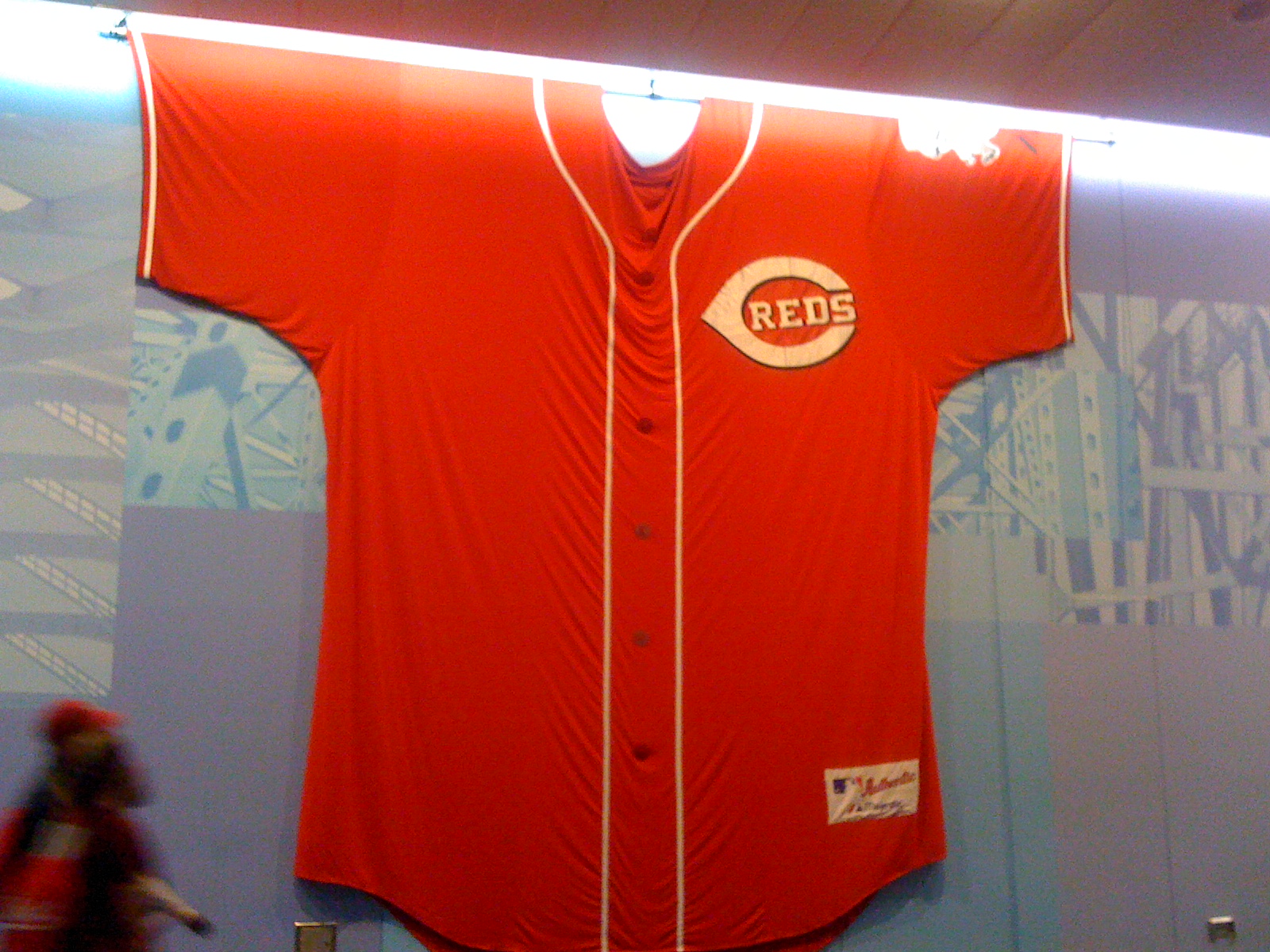 You know you've arrived at Redsfest when you see Adam Dunn's old jersey.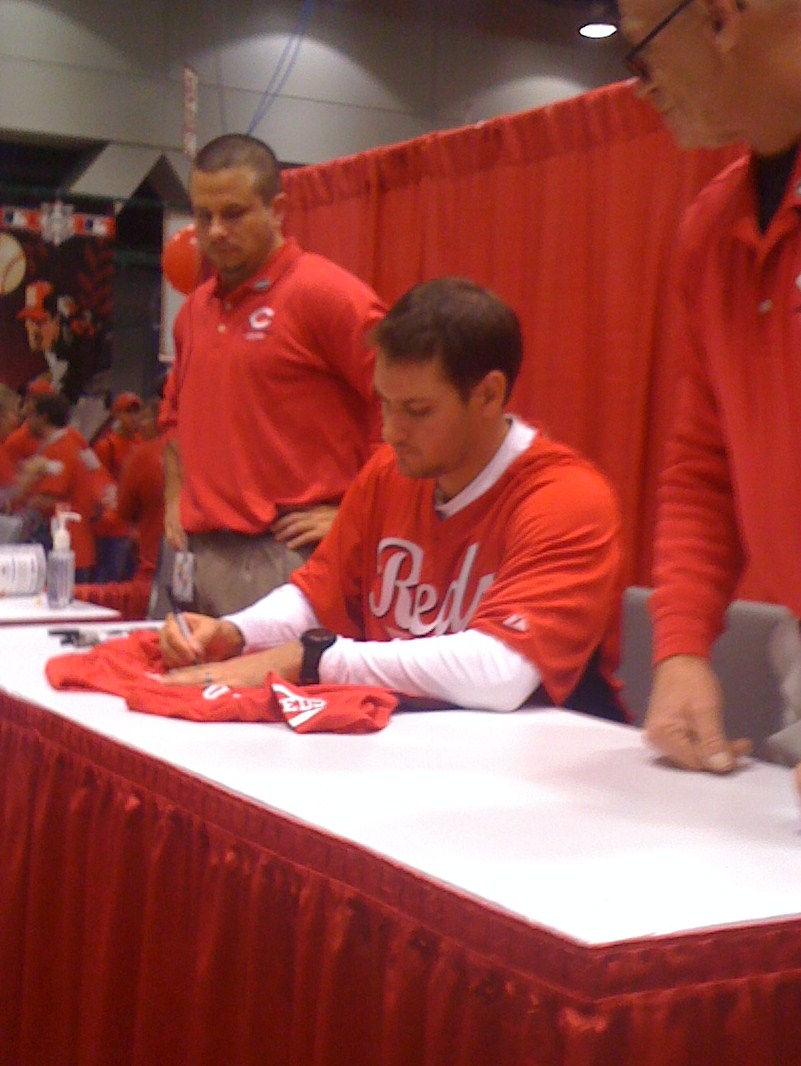 We spent most of the time in Autograph Line D, the kids' only line. First up was an autograph from Paul Janish.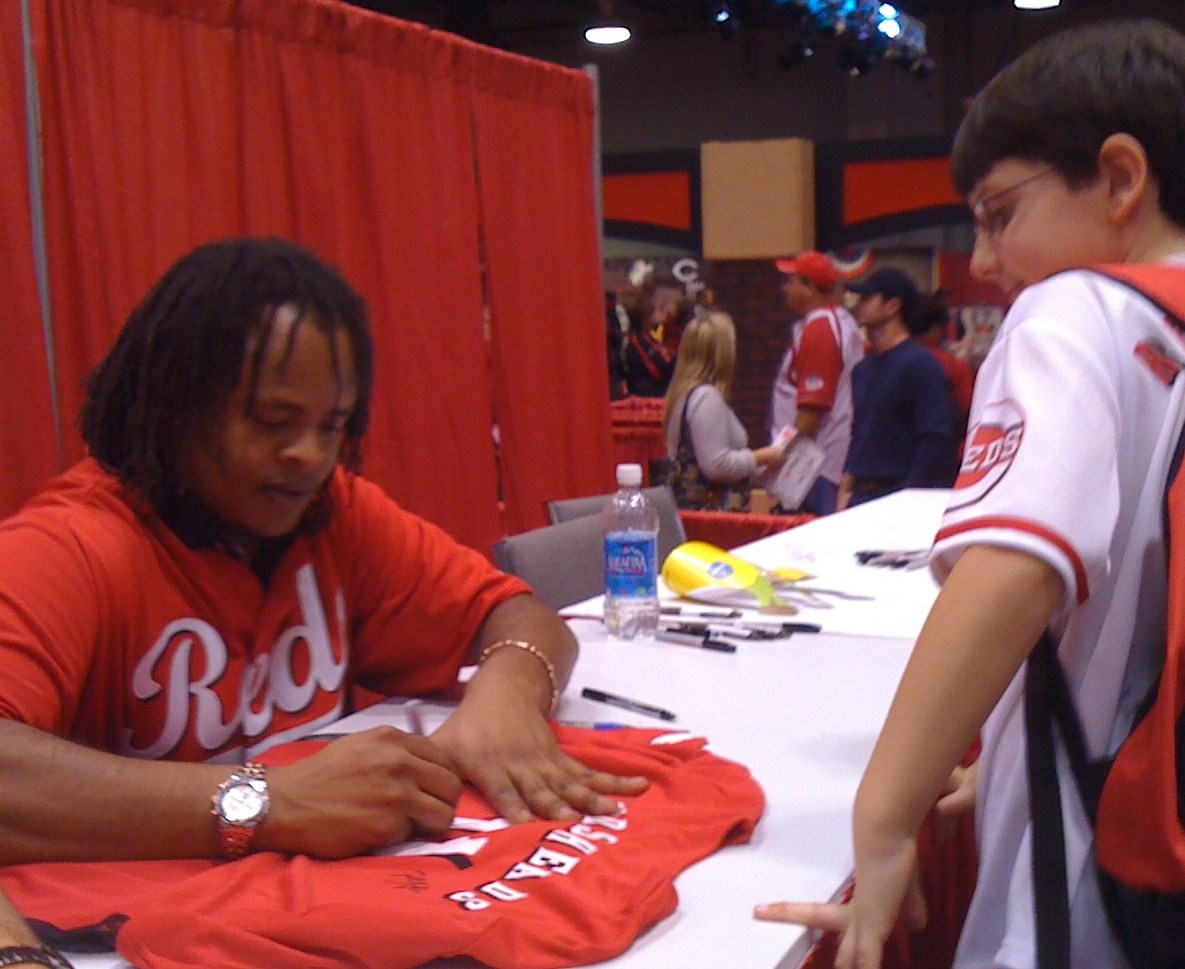 We were back in line a little later to add Edinson Volquez's name to the back of the Reds Heads jersey.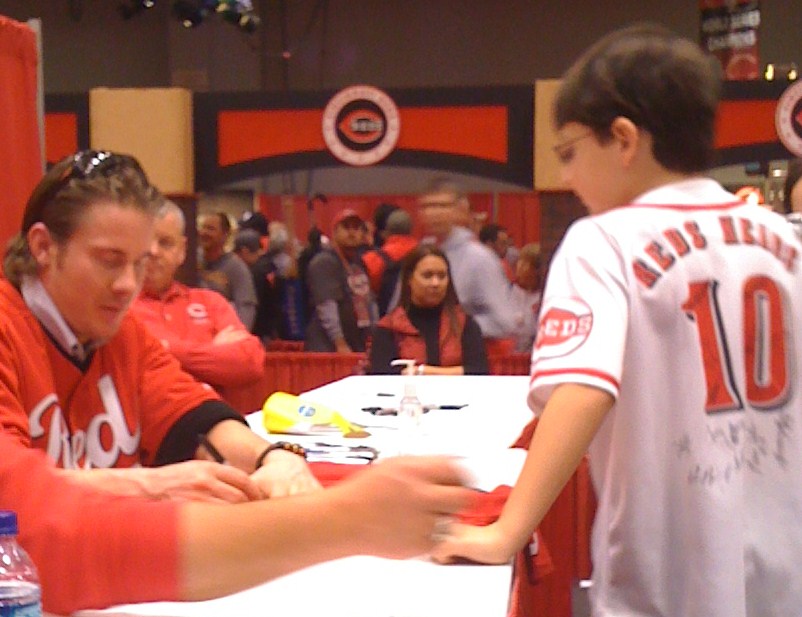 Plus Ryan Hannigan to fill out the autograph list for Friday.
Of course, it wasn't all autograph hunting. No Redsfest would be complete without the climbing of a simulated rock face.