December 5, 2010
So, yesterday I put up the iPhone snapshots I grabbed on Friday night, our first day at Redsfest. The place was jumpin' and everyone was having a good time in a reasonable way. We were so naive then.
On Saturday we went down to get some breakfast around 10 am…well before Redsfest was opening at 11, but our trip down the elevator included multiple stops to pick up Redsfest goers who were already on their way to the event. Was there something to do before 11? There might have been. I didn't actually check. But they had the look about them of rock concert groupies looking to stand outside parking garages and elevators hoping to get a glimpse of their celebrity heroes.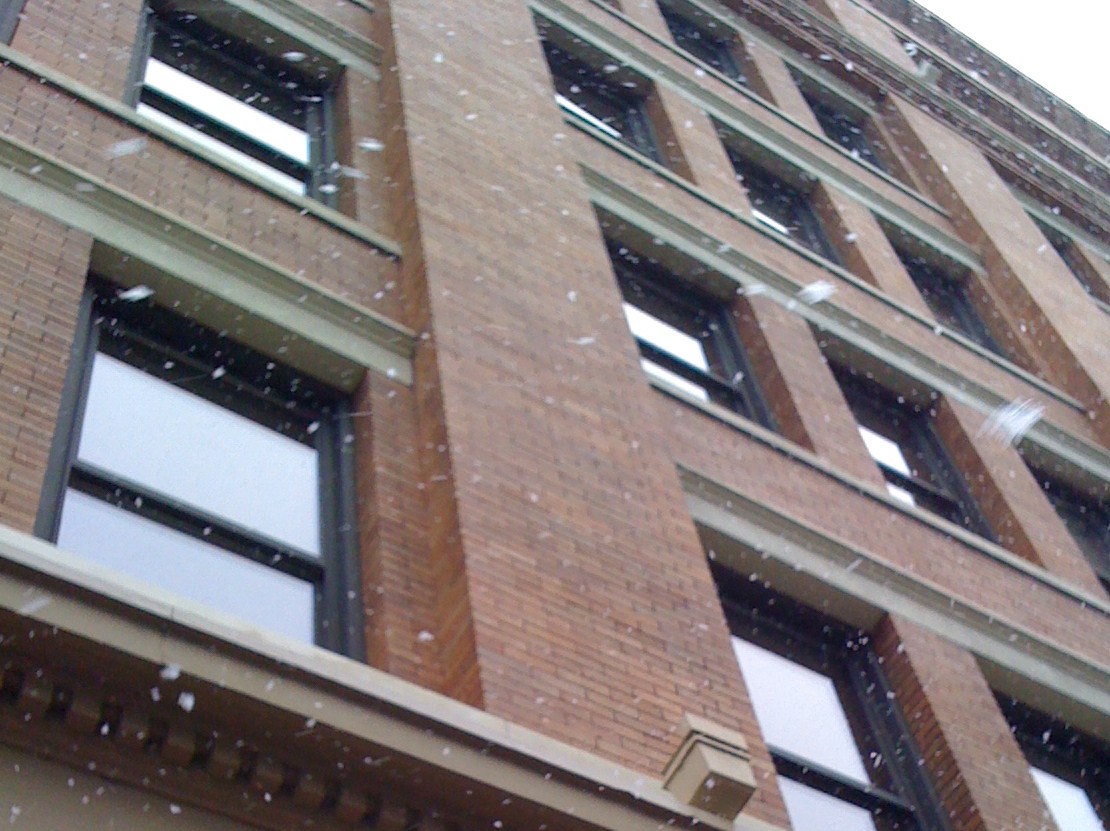 We, on the other hand, were hungry for breakfast, so we ventured through the snow to the First Watch cafe. (A a side note, we didn't realize it until we got there and saw the sign for ourselves, but the First Watch logo has been featured on RHM before…in this Sarasota spring training post from 2007 it appears behind Bronson Arroyo.)

Then back to Redsfest, where the crush of people was intense on the way to the Yonder Alanso autograph line. The chilled out family vibe from the day before was overwhelmed with an intense fanatic air. With the increased traffic, the Reds made the children stand in line without their parents for the kids-only autographs, which was a horrible idea. Not only do you have hundreds of kids wantonly hitting each other with souvenirs bats, but you also have hundreds of parents crammed together blocking traffic just outside, desperately trying to keep a visual line on their kids in the sure knowledge that they'll never be able to find them again otherwise.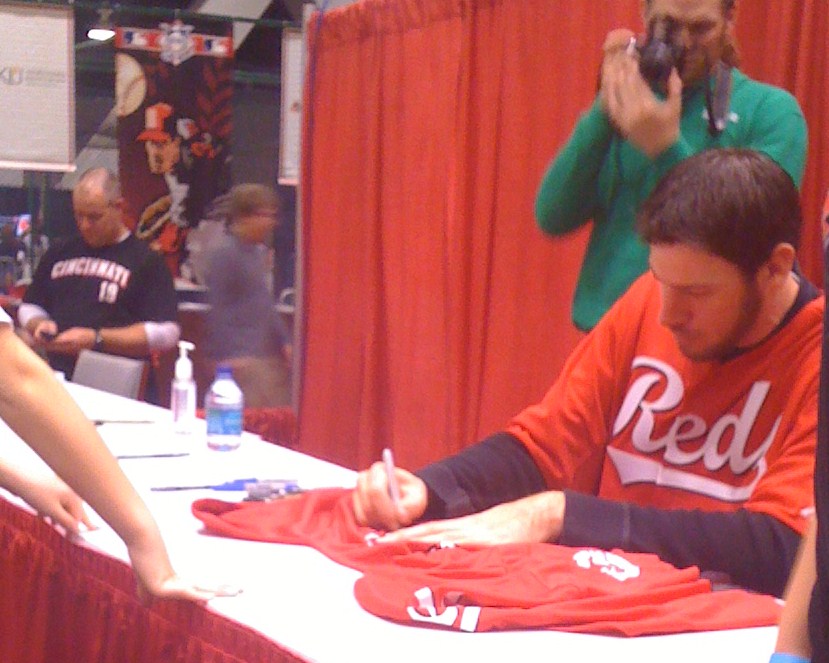 We managed to sneak into the Ondrusek line with our child before crowd control began enforcing the rule.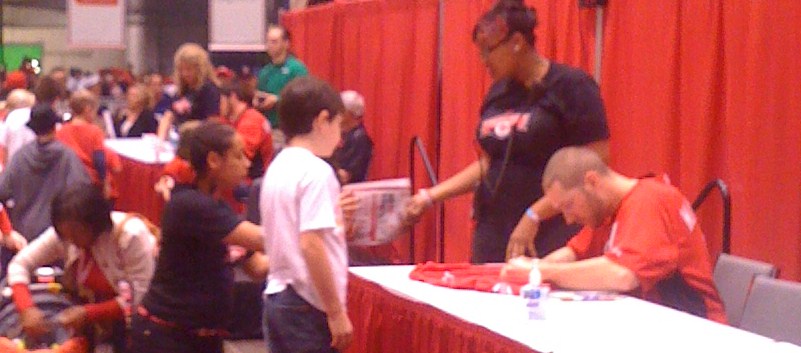 But we were back on the outside for Matt Maloney.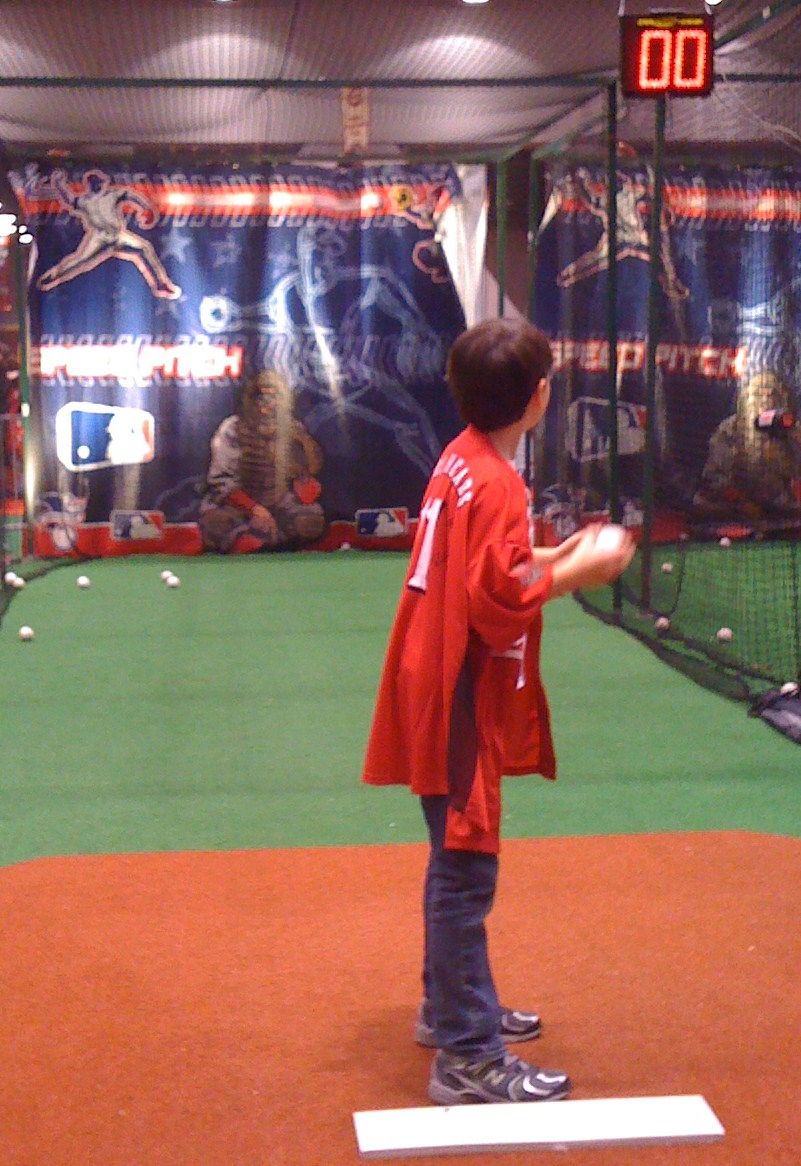 Of course there are other things to do besides getting autographs at Redsfest, so we made sure we'd hit all the fun activities before we took off for the day. The Reds find themselves with an enviable problem: after a year of modest success and with a hottie of an MVP on the team, the fans are mobilizing in droves. At this rate, the Duke Energy Convention Center will not be able to contain Redsfest in a year or two, and there isn't a better location, that I know of.
There is, however, a world-class convention facility that has just been built in Indianapolis. I'll be happy to show everyone around, if the team wants to bring Redsfest here 🙂

We wrapped up everything we wanted to see a tad early and thought we'd get a jump on the traffic. Unfortunately, it was not to be. The hotel valet took our ticket number but forgot to write it down, which delayed us just enough to be caught in the frenzy around the New Orleans Saints arriving at the Hyatt across the street.
I know what you're going to ask, and no, they did not appear to be marching as they got off the bus.