December 9, 2010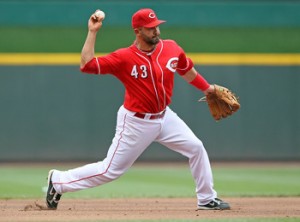 Yesterday, towards the end of the day, the Cincinnati Reds made their only move of the 2010 Winter Meetings. They re-signed Miguel Cairo to a 2-year deal.
The contract is 2 years for $2 million, so an average of a million dollars each year. The length of the contract is…odd. Cairo will be 37 next year, and 38 when he finishes the deal. I know he's signed only as a backup infielder, but color me skeptical about the production he's likely to put up by the end of things.
Cairo was a great bench guy last season, filling in admirably when Joey Votto was injured. But in many ways, it was a career year. He had an on-base plus slugging percentage (OPS) of .763. The only time in his career that he's performed better as a hitter was way back in 2001 at age 27 when he put up a .782 mark. His not-out percantage (NOP) of 35.3% was the second-best of his career, too. Both were well above his career averages of .678 OPS and a a NOP of 31.7%. What I'm saying is that Cairo will play more like he has during his career, possibly a little worse, and expecting him to contribute offensively as he did in 2010 is not rational.
A one year deal would have been fine. Signing him to 2 years seems to me to be more of a risk than it's worth, especially with the younger, cheaper players available in the farm system.