April 18, 2011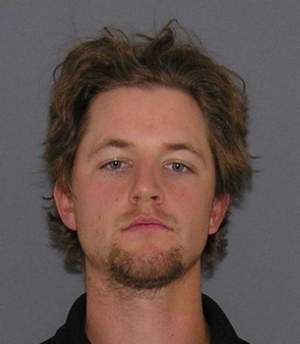 Now, if you follow baseball, you see your share of arrests. Not as many as if you follow football, but nary a season goes by when someone isn't booked on a DUI. You even hear your occasional domestic violence or attempted rape charge. But this is the first time I can remember someone being arrested for shoplifting.
The Cincinnati Enquirer is reporting that pitcher Mike Leake was booked on a charge of theft today around 2 p.m:
Leake, of Ludlow, was arrested after Macy's department store loss prevention employees stopped the Reds pitcher today after they say he took $59.88 in property from the store.

Police said the incident was caught on security cameras at the Downtown Macy's.

The theft is listed as a misdemeanor. Cincinnati police didn't immediately respond to e-mails asking for more information about Leake's arrest.
If found guilty, the charge could mean as much as 180 days in jail. But who knows if he's guilty. They aren't giving any details yet, and for all we know he might have accidentally walked out with something. I know I've almost done it.
Despite the mugshot, the story does not say Leake was stoned at the time.