April 29, 2011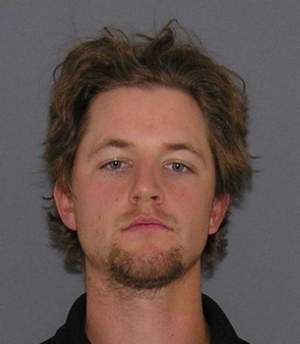 Cincinnati Reds pitcher Mike Leake came out today and provided his side of the story of his arrest earlier this month. And it truly was as boneheaded as the rumors would lead you to believe.
Leake pleaded guilty to a misdemeanor today.
Leake said that on April 2, he went in to purchase six shirts and they did not fit. He went back to Macy's on April 18 and exchanged them on his own, instead of talking to a clerk. He said he set the six shirts down, got the correct sizes and walked out. Leake then was stopped by store security.

"I realize how boneheaded of a move it was," Leake said. "It was very wrong and I sincerely apologize. It was a serious lapse of judgment, and for that I will be willing to do anything that I will have to do."
Given that Leake is just 23, I can see him having that kind of lapse in thinking. How many times has he exchanged things?
Still, it's good to see the thing over. Leake will have to put in 30 hours of community service and be on good behavior for a bit. I'm hoping he can avoid doing any gas station drive-offs in that time. The price of gas is getting high.