November 14, 2012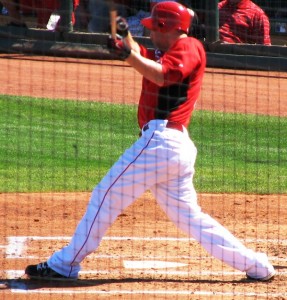 Todd Frazier, also known as The Toddfather, also known as The Guy Who Somehow Filled in for Votto for Two Months, was among the top 3 names in contention for the Rookie of the Year honors this year. And, in fact, that's just where he ended up in the competition: third.
The award ultimately went to Bryce Harper (112 pts), the 18 year old who garnered the Nationals so much attention for his youth but whose actual performance was distinctly average. In his honor, they'll be renaming the award the Youngest Guy to Manage to Be Just Above Mediocre of the Year.
LHP Wadey Miley (105 pts) of the Diamondbacks was the second-place finisher, and probably the guy who actually deserved to win it. Frazier (45 pts) was a distant third, but it should have been closer than that. Sure, he's already 26 and he's not a pitcher, but he came out of nowhere to do some awesome things this year.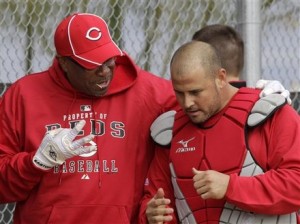 Meanwhile, manager Dusty Baker was in the running for his own "of the Year" award. Your 2012 NL Manager of the Year Award went to Davey Johnson of the Nationals. I'd say something sarcastic about how managing the youngest guy who managed to be just about mediocre must be the criterion for winning the award, but that is probably too dismissive. Actually, the performance of the Nationals this year was really something.
Baker was a distant second, with 77 points to Johnson's 131. I'm not prepared to say Baker should have won it (or even comment on the number of votes), but I will say that he actually wasn't too bad during the result season this year. He could use some post-season managing lessons, though.