November 26, 2012
In the land of the baseball-news-deprived, the rumor that the Reds were courting free agent infielder Emmanuel Burriss was hot stuff. Today, the rumor was made flesh when the Reds signed Burriss to a minor league deal with an invitation to spring training.
It seems pretty unlikely that Burriss is going to do much with the Reds. If he breaks camp with the big league team, he'll get $750,000, but he only batted .213 with the Giants last year and is below-average in the field.
It doesn't hurt to have another body at camp, though, and with experience playing 2B, SS, 3B, and LF, he should have plenty of opportunities to prove himself. He has until June 1 to convince the front office to put him on the 25-man roster, or else he has the option to go free agent.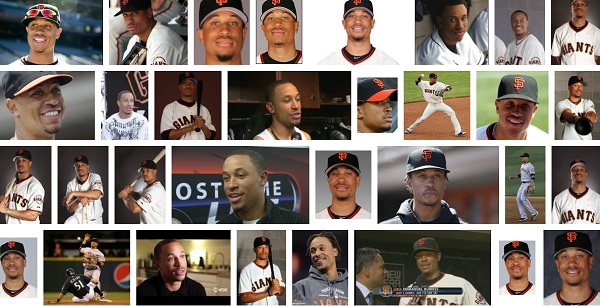 Mike Hessman
In similar, but less ballyhooed news, the Reds also signed Mike Hessman to a minor league contract. Hessman has barely sniffed the majors despite being 34 years old: he spent last season in the Astros' AAA organization and the season before that in Japan.
That being said, you've got to love the tenacity. The team might want him around just to show what dedication is. It's one thing to have great work ethic when you're Joey Votto, but entirely another to keep chipping away when you're rewarded with 109 games in the majors and a career .188 average.
Todd Redmond
Remember that name because it will someday be the answer to a trivia question:
Who was the only pitcher other than Cueto, Latos, Arroyo, Bailey, and Leake to start a game for the Reds during the 2012 season?
One start only, and he allowed 4 runs, 7 hits, and 5 walks. It's not a very auspicious way to get into the Reds' history books, but now that's he's signed up for another year with the Reds for $490,000, he's got a chance to make a bigger name for himself.