January 5, 2008
Welcome to round 1 of the Jason Romano Commemorative NLC's hottest blogger contest. 15 of the best-looking players on NLC (plus one fella in limbo) face off in a single-elimination tournament.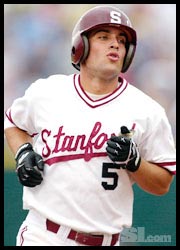 If you haven't already voted in our first pairing–the Jason LaRue/Manny Parra contest–take a gander at those hotties as well.
Our second pairing pits a couple of newbies against each other as the Cubs' Sam Fuld (or as I like to think of him, "the honey with the light eyes") and the Cardinals' Rick Ankiel (or as I like to think of him, "the guy I included in the tourney specifically for Bellyscratcher's husband to vote for) face off.
Sam Fuld
ht: 5-10 wt: 180 dob: 11/20/1981
Fuld's only appeared in 14 games, so we have to forgive him his .000 average for the moment. He has the distinction of being the only Cubs' profile picture that actually make me say, "oh!"
Rick Ankiel
ht: 6-1 wt: 210 dob: 7/19/1979
OK, calling Ankiel a newbie isn't exactly accurate, but he's new to the outfield after fighting back from forgetting how to pitch exactly when it mattered. He's also been subjected to some steroid-related scrutiny lately. But he's kinda cute, so he's got that going for him.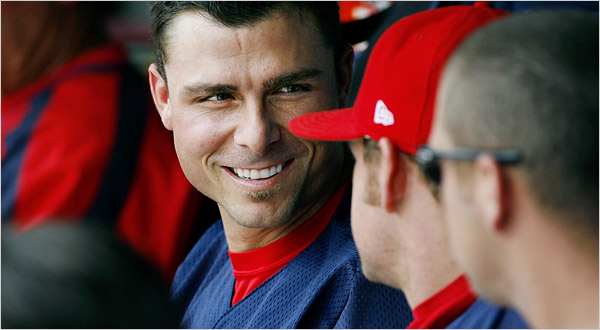 [poll=9]