January 25, 2009
All other things aside, my 7-year-old likes autographs, so we made an appearance at the Muncie stop of the Reds Caravan this weekend. Later we'll have much of the audio, but for now, here are some photos.


The event started off with some opening words from George Grande and the rest of the panel of experts.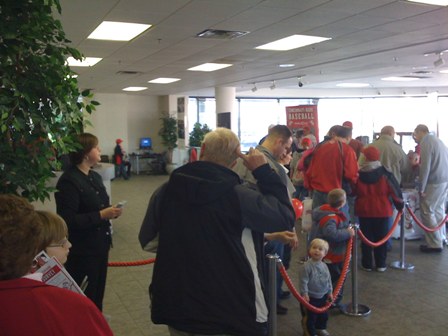 The line for autographs. The first guy in this line–who won that position via the local radio station–wore an "In Dusty We Trusty" t-shirt. The whole crowd was very pro-Baker.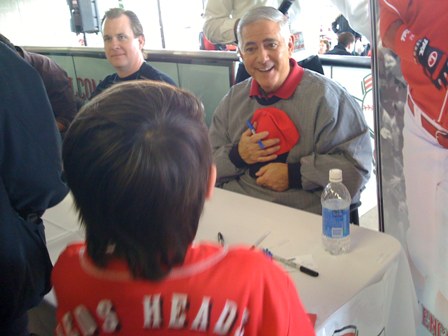 George was funny and playful. He says they'll be broadcasting 140-some games this season.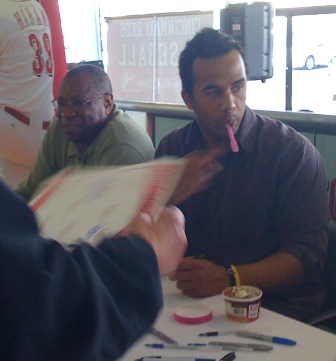 Free ice cream for everyone!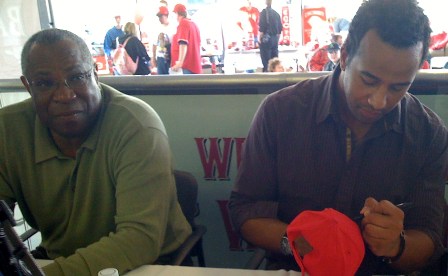 He looks like such a nice guy.