April 13, 2009
| Team | 1 | 2 | 3 | 4 | 5 | 6 | 7 | 8 | 9 | R | H | E |
| --- | --- | --- | --- | --- | --- | --- | --- | --- | --- | --- | --- | --- |
| Pirates (3-2) | 2 | 0 | 0 | 2 | 0 | 0 | 1 | 0 | 5 | 10 | 12 | 0 |
| Reds (1-3) | 0 | 0 | 0 | 0 | 0 | 0 | 1 | 0 | 1 | 2 | 6 | 0 |
W: Maholm (1-0) L: Cueto (0-1)
The Red Hot family traveled down to Cincinnati over the weekend to catch a game. Unfortunately, the first one was rained out. Fortunately, the schedule was flexible enough to allow the rain-out tickets to be redeemed for the very next day. The Reds lost of course, but it was neat to see the ballpark. I heartily approve of the new, improved scoreboards. Although the pitch speed is a little slow to appear. Here are a few pictures from Saturday's game.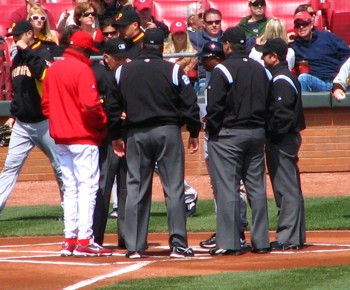 "Dusty, are you really sure you want Phillips hitting cleanup?"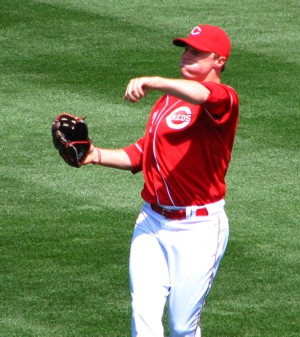 Jay Bruce long-tossing with the right field ball boy. Despite capturing him in a bad shot here, Bruce actually looks better than he does later in the game.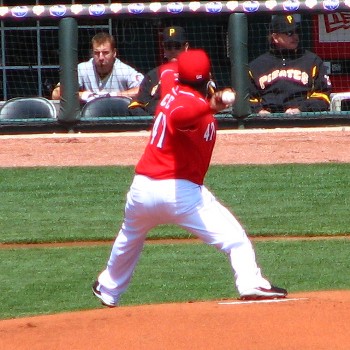 Johnny Cueto striking out 1 of 9 on the day.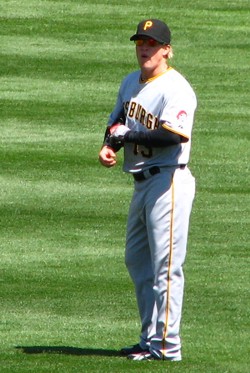 We ran into Nate McLouth in the elevator of our hotel. The Red Hot Child told him about Friday's game being rained out. McLouth asked, "Are you a Reds fan?" That's when we should have responded, "Yes, which is why we don't know who you are." I kinda think his joking with our son gave him the karma to destroy the Reds on Saturday.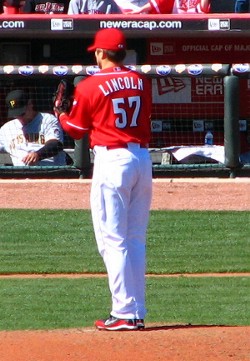 I've heard many, many times that Mike Lincoln is a decent reliever. However, given how badly he always performs when I'm physically present, I think he should consider paying me to stay away.
Here we see the Pirates congratulating themselves after Mike Lincoln allowed a grand slam.

Mike Lincoln's sterling ERA after the home run.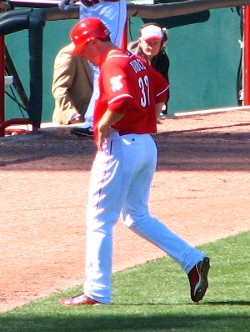 Jay Bruce looking ashamed after his boneheaded mistake to get doubled up at first. I haven't seen play that bad since little league.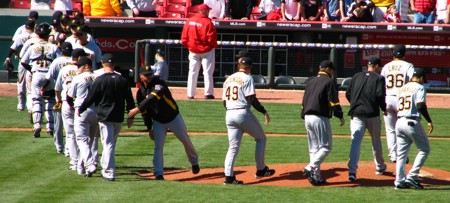 The Pirates congratulate their bad selves for a job well done.