August 29, 2010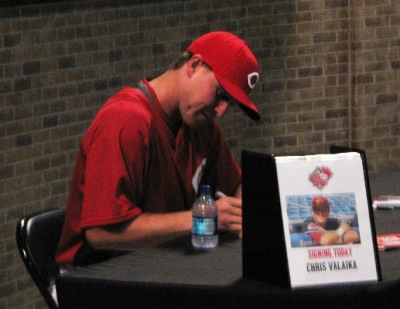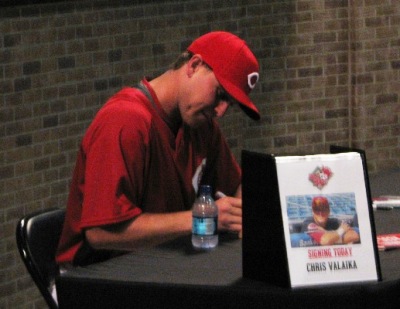 One of the perks of the Cincinnati Reds Reds Heads Kids Club is that the kids get to go to one of six autograph sessions with one of the Reds players. This season, my son Winter has been interested in collecting Reds signatures on the back of his 2010 Reds Heads jersey, and yesterday was the session he chose.
The player for each of the signings is never announced too far in advance. It's impossible to know which player will be with the team and healthy for each signing. I overheard one of the workers talking about a previous session where the player was sent down to the minors just before the signing, leaving them scrambling to find someone else. Yesterday, no such scramble occurred. A day after his first Major League home run, Chris Valaika was signing for kids club members in the Reds Hall of Fame.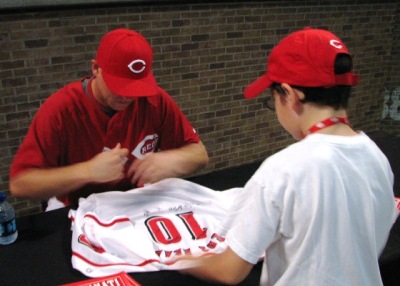 Valaika's signature gave Winter his 13th signature this year. They've been collected all over, including Reds Caravan stops, Spring Training, and Opening Night. If he wants to do the same thing next year, we'll definitely want to spend some time with him at RedsFest.