December 10, 2013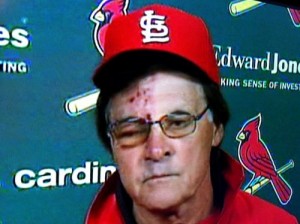 Tony LaRussa was elected to the Hall of Fame yesterday, along with Joe Torre and Bobby Cox.
LaRussa is the first manager or player from the much-maligned steroids era baseball to be elected to the Hall. This election was not performed by the Baseball Writers of America, as the most popular results are. Instead it was done by a Hall of Fame Baseball committee charged with electing managers and overlooked players.
LaRussa won a total of three World Series as manager, one with the Oakland A's and two with the St. Louis Cardinals.