January 16, 2008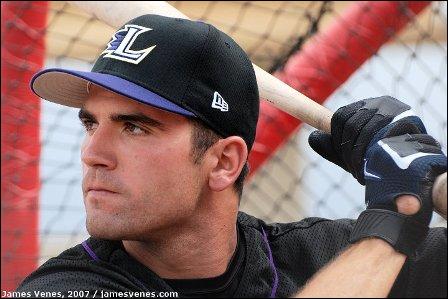 Welcome to round 1 of the Jason Romano Commemorative NLC's hottest blogger contest. 15 of the best-looking players on NLC (plus one fella in limbo) face off in a single-elimination tournament.Voting has closed in our second pairing with the Cardinals' highly touted Rick Ankiel winning over the Cubs' Sam Fuld. You're almost out of time to find a bunch of people to vote for Brandon Backe vote in our Battle of the Brandons, if you actually want to try and change anything.
Tonight we consider the Reds' Joey Votto, the only player who was actually nominated in this contest (thank you, BubbaFan) and the Brewers' JJ Hardy.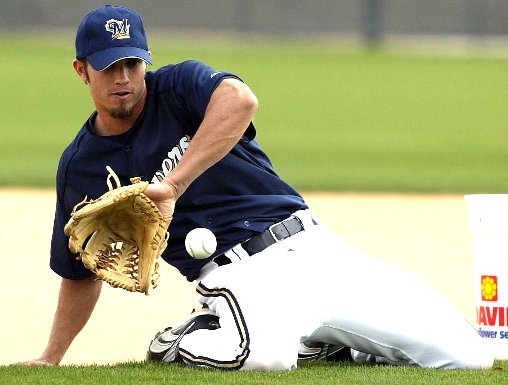 Joey Votto
ht: 6-3 wt: 220 dob: 09/10/1983
Votto, from Ontario, gives us a little Canadian flavor to the contest, but we won't hold that against him. The guy can hit: in 84 ABs with the Reds team he's put up a .321 AVG and a .548 SLG. Plus, you gotta love those four long balls.
JJ Hardy
ht: 6-2 wt: 190 dob: 08/19/1982
Hardy has perhaps the best player profile on Brewers.com. It covers all the important stuff, like the fact that he's single, his favorite food is steak, he likes to vacation in Montana, and his parents were both professional athletes, his father in tennis, his mother in golf. You also might be interested to see his write-up in this article "Hotties of the Milwaukee Brewers." Apparently we weren't the only ones with this idea.
[poll=12]