August 17, 2011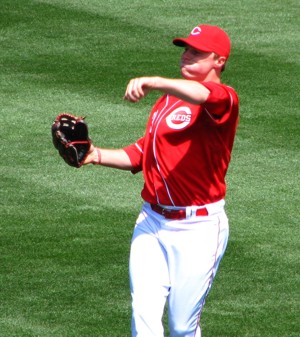 I am so glad that Jay Bruce has had two weeks this season where he has been the best of the best, earning himself the Player of the Week award. From Reds.com:
Bruce, the 12th overall selection in the 2005 First-Year Player Draft, led all Major League players in RBIs (15), total bases (28) and slugging percentage (1.120) last week. The 24-year-old also tied for the lead in home runs (five) and in runs scored (nine).

And his standout week didn't end there. Bruce also ranked in the top five among NL hitters in batting average (.440), hits (11) and on-base percentage (.481). Bruce homered and drove in four runs last Monday, and he came back to hit another home run in Wednesday's victory.
Now what I'd like from him is to hear the Player of the Season Award. Hopefully that's what we have to look forward to in 2012.