February 16, 2013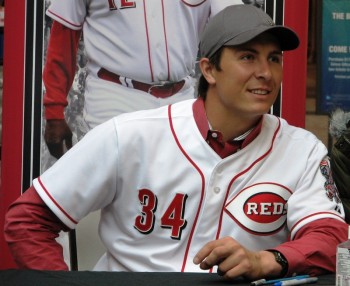 The Cincinnati Reds and Homer Bailey have avoided arbitration. The two have reached agreement on a one-year contract. The amount isn't available yet, but Bailey asked for $5.8 million, while the Reds offered $4.75 million. It's likely somewhere between there.
Reds general manager Walt Jocketty said it was toughest year he's ever had as far as arbitration.

"Absolutely," he said. "With the numbers of cases and quality of players. We came very close to going to the hearing with (Mat) Latos. We're all very happy to have it behind us."
That ends the Reds dealings with arbitration for the year. They managed to sign all of their players before a hearing was required. That's good, because no employee responds well to hearing their employer tell people how much they suck.
Even though Bailey's deal was for one year, the Reds will be pursuing a multi-year contract at some point in the future.