February 19, 2013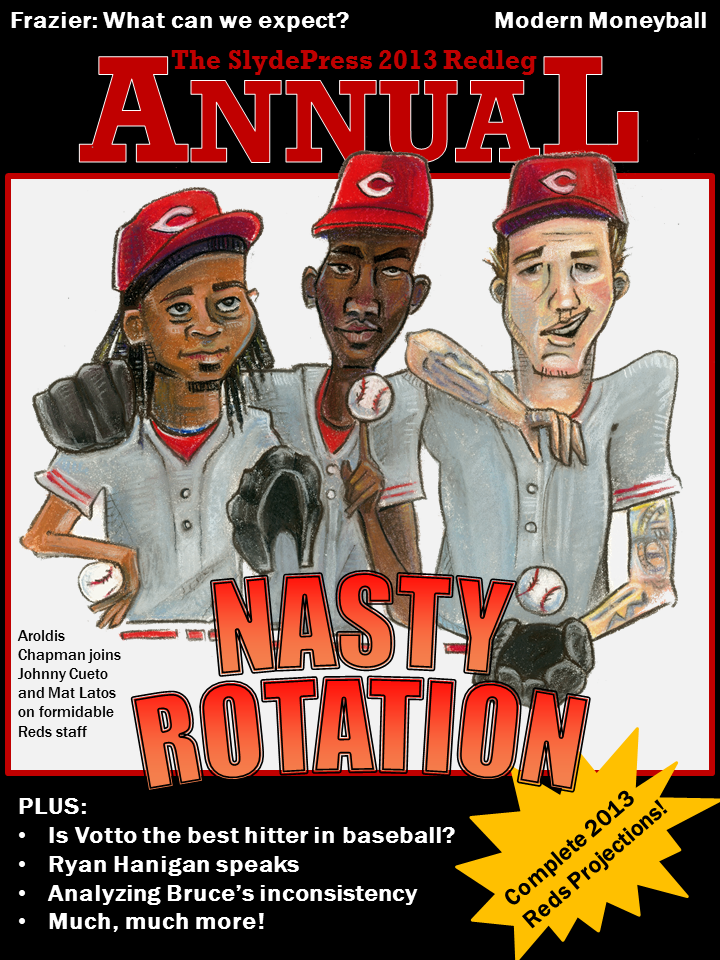 Just in time for spring training, The Redleg Annual is a collection of many insightful (and just one, provided by yours truly, goofy) columns about this upcoming season and team.
This time of year when everyone's starving for some good baseball content to download to their mobile device, $4 is a real steal for 78 pages of nutritious Redlegs goodness.
You can buy yours at http://www.redlegannual.com.
For just $4 you can download all three of the formats–PDF, ePub, and Mobi (Kindle). You can pay with your PayPal account or with a major credit card, and then you will receive an email with instructions on how to download your file.
Don't be the only one on your block who doesn't know what the season holds for the starting rotation or who can't explain why Joey Votto is like Frank Robinson! Buy it today!