July 8, 2006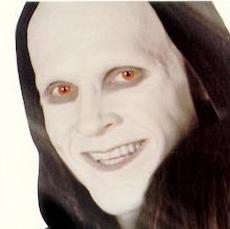 This week on the podcast I talk with Kurt Evans, a.k.a. Death of the Chicago Cubs blog Goat Riders of the Apocalypse. If you haven't made it over there, I recommend it. Kurt puts together some seamless photoshops that never fail to amuse.
On the podcast we talk about:
the Cubs ridding themselves of Tony Womack
his relationship with Dusty Baker
finding the motivation to keep writing about a hopeless season
the ongoing pitching injuries
Cubs that should have gone to the All-Star game
finding happiness outside of baseball
We wrap up the program with 30 seconds of Ryan Adcock's song Wire to Wire, one of the tracks from Cincinnati Clutch Hits.
Episode 18: How's It Hanging, Death? (11.5 MB, 16:48)
Podcast: Play in new window | Download