June 22, 2009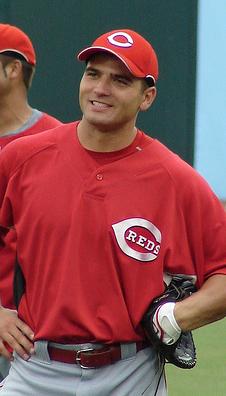 Rookies hope for a cuppa coffee in the majors where they can get a brief glimpse of the major-league lifestyle before, hopefully, taking it on full-time.
Meanwhile, Reds' offense Joey Votto enjoys a relaxing cup of tea in single A Dayton, warding off his stress-related ailments with a lovely bit of hitting.
I'm hopeful that we'll be seeing that relaxed smile again soon.