July 13, 2011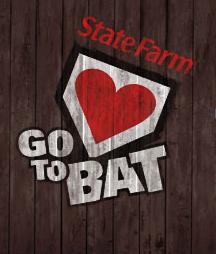 Got this email today:
Robinson Cano and Adrian Gonzalez put on a real show on Monday night. Each home run they hit (all the home runs hit actually) raised money for charity and helped get the ball rolling for State Farm's Go To Bat campaign. Go To Bat encourages people to support their favorite charity – all it takes is a show of support online. Each week for the next 10 weeks, one charity will be chosen to receive $18,000 and one person who went to bat for the organization will be selected by State Farm to receive a pair of tickets to the 2011 World Series.
You can check out Go To Bat at www.statefarm.com/gotobat and find more information on the campaign.