July 22, 2011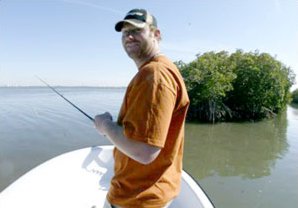 There are times I get tired of reading about, writing about, and thinking about the Reds sucking, so today I'm reading about, writing about, and thinking about a former Red sucking. I knew that Adam Dunn wasn't having a good year, but I didn't realize the epicness of his fail until I noticed a story about it today on the brain candy "news" stories that Yahoo! presents to me every morning when I start up Messenger.
He is in the first year of a four-year, $56 million contract with the Chicago White Sox, who signed him as a free agent to bat fourth as designated hitter, and if the season ended today he'd own the worst average in the live-ball era by more than 20 points.
But it's not just the batting average. We're halfway through the season, and Dunner is rocking a big fat 49 bases on balls and 9 whole home runs. Adam Dunn–Mr. OPS–has an OPS of .588. Ouch.
So what the hell's wrong with him? Well, that's the question, isn't it? He doesn't seem to be hurt, he's certainly isn't over the hill, and no one has, that I know of, removed his massage chair from the clubhouse and stashed it in the apparently unused team chapel. It's bad enough, though, that the word "quit" is entering his commentary:
"If I'm not having fun anymore, I'll go home," Dunn told Yahoo! Sports. "Flat out. I'll go home. I mean that. Swear to goodness. I'll. Go. Home. I enjoy playing. Even though I suck. Or have been sucking. I enjoy playing the game. Love it. But as soon as I lose that, I'm gone, dude. It's true.

"How many games can you play doing this? This is ridiculous. You get to a point, and you're like …"
You get to a point, and you're like… Yeah, man, I hear what you're saying.