March 2, 2008
My big deadline at work has come and gone, and I finally have the time to get caught up on the important things in life: baseball. So let's together take a little tour of the NLC blogs, starting with our beer-making friends in the north, the Milwaukee Brewers.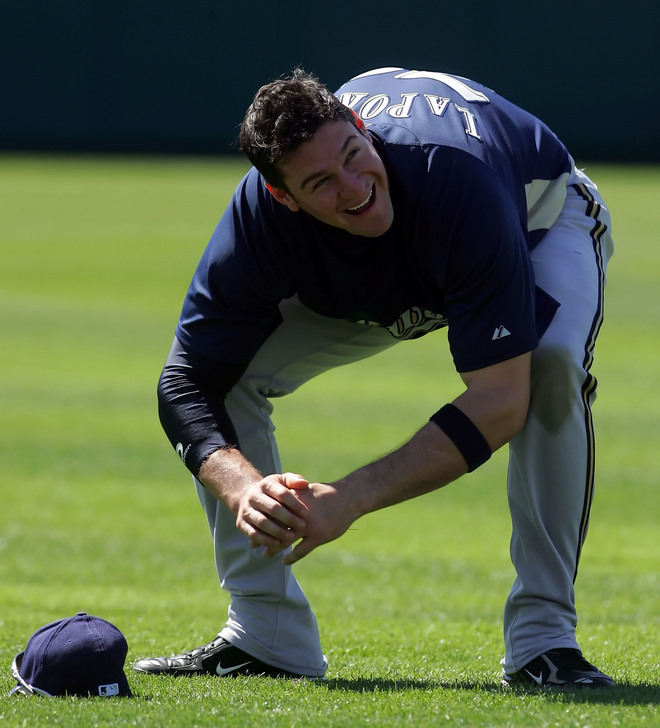 Al at Al's Ramblings put up 15 posts yesterday, many of them about the nonbaseball topics that make up so much blog content, blogsphere-wide: politics and weight loss. Still, there's a tidbit about Derrick Turnbow having only one breaking ball, though Bill James' book contains pitch counts for sliders and curves.
KLSnow at Brew Crew Ball is also doing a little round-up in the form of a frosty mug of baseball news goodness. It covers everything from an injury report to a tool to to change corporate stadium names to their non corporate counterparts on the web pages you read. Customize your world, baby.
Brewers Bar, Milwaukee's MVN presence, does a real-live recap of the Brewers' game on Friday against the A's. Not to spoil the surprise, but they lost 4-11. On Thursday they won their game the day before 7-1. Yesterday they lost to the Rockies, 3-6. Now you've learned something you didn't know before!