March 26, 2008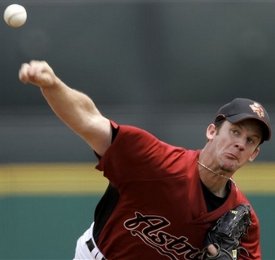 Tonight on the podcast we talk with Lambo, host of The Astrocast, about how the Astros are looking going into the season. Among other things, we discuss:
The starting rotation. It isn't the imposing group it once was, but Roy Oswalt still holds down the fort, and the rest of the division isn't exactly kicking ass either.
Miguel Tejada: his bat, his defense, and the impact of his appearance in the Mitchell Re–hey look over there! Roger Clemens is poking someone with a stick!
The promise of Hunter Pence.
The impending visit of the Red Hot Broadcast crew to the fair city of Houston for spring break fun.
Podcast: Play in new window | Download