March 2, 2008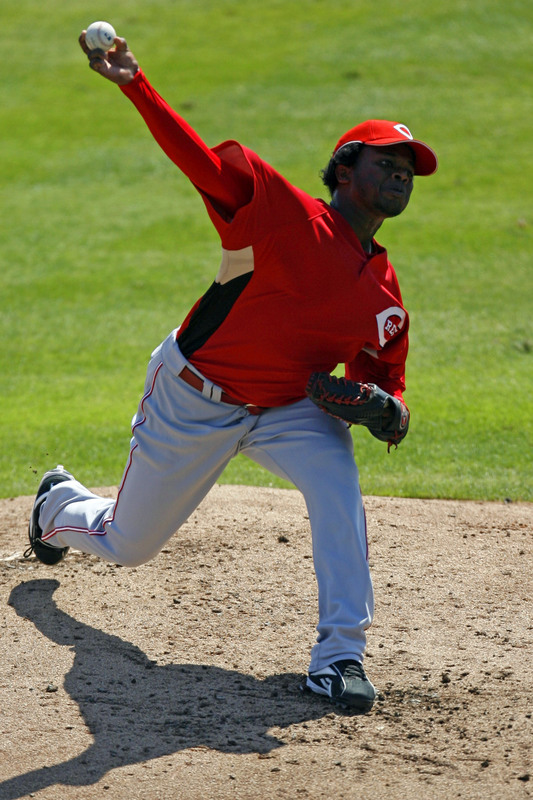 Less than a week now till the family and I jet off for a long weekend in Sarasota. Darn public school schedule is going to put a major crimp in our spring training style for the next 12 years, but there are benefits to making it a short trip. For example, since it's only a couple days, we're renting a convertible. Ought to be awesome driving over the bridge to St. Petersburg.
Quick aside before we get to the Reds blogs: someone's written a limerick for the Fanhouse previewing the Reds 2008 season. I knew you'd want to know.
Meanwhile, JD at Red Reporter has run across a pessimistic projection for the Reds' 2008 offense and rebuts it. History tells us that offense is not an issue for the Reds organization.
Case in point, yesterday's game against the Pirates. The Reds barely scraped by with a win in this 12-11 affair. Read Andrew Kappes wrap up at Redlegs Rundown.
The guys at Redleg Nation brought Jay Bruce's mild quadriceps strain to my attention. Apparently he came out of the game early and is now the dreaded "day-to-day." They're also talking about Johnny Cueto and whether he'll break with the big team.
Not a lot to link to on Shawn's blog today, but it's a hoot to go over there when he is posting. The mid-game posts are like the other side of the conversation you're having.
Finally, newcomer blog Chris Sabo's Goggles has been putting up some humorous commentary on the team for the last couple weeks. And there's certainly never a shortage of stuff to laugh about with the Reds.