March 10, 2008
| Team | 1 | 2 | 3 | 4 | 5 | 6 | 7 | 8 | 9 | R | H | E |
| --- | --- | --- | --- | --- | --- | --- | --- | --- | --- | --- | --- | --- |
| Braves | 0 | 0 | 2 | 4 | 0 | 0 | 2 | 0 | 0 | 8 | 11 | 2 |
| Reds | 3 | 0 | 1 | 3 | 2 | 4 | 0 | 0 | - | 13 | 14 | 0 |
The Reds outlasted the Braves on Saturday, winning 8-13 in Ed Smith Stadium in Sarasota, Florida. Red Hot Mama, as an uncredentialed member of the online media, has the photos to prove it.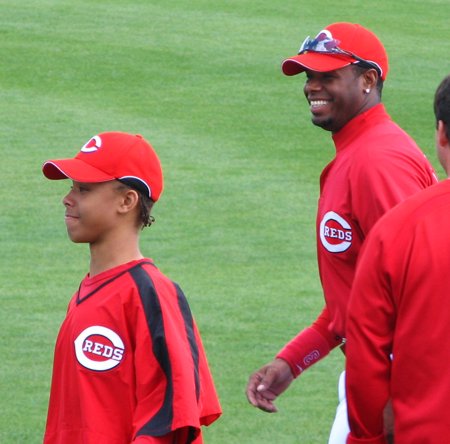 Before the game, Ken Griffey, Jr. was seen on the field with his son, undoubtedly showing him how easy it is to be a baseball superstar.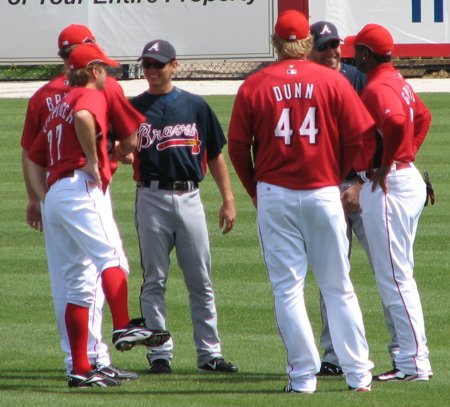 Here we have some Jeff Keppinger, Adam Dunn, and Griffey chatting up a few Braves. Only Keppinger is doing the Hokey-Pokey.