March 12, 2008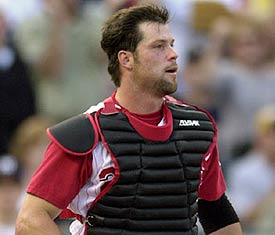 Welcome to the semifinals of the Jason Romano Commemorative NLC's hottest baller contest. 15 of the best-looking players on NLC (plus the newest ex-Mariner) face off in a single-elimination tournament.
Two rounds of fierce competition have made the players glisten with effort and anxious to take it all home. In my imagination anyway. In real life, they almost certainly don't know they're even in the NLC's Hottest Baller tournament, but that's OK. My imagination is very good.
Jason LaRue, backing up the plate in St. Louis, may not be the top catcher these days, but he's still the hottest backstop in town. He took down Rick Ankiel in the second round to advance to the semifinals.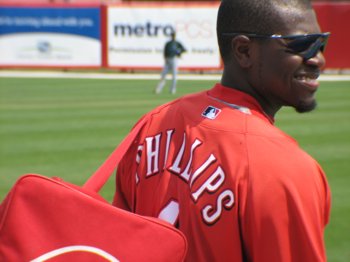 Brandon Phillips, enjoying a long-term contract in the Queen City has the moves to go with the smile. He's already hot this spring, and not just on the field.
Jason LaRue
ht: 5-11 wt: 205 dob: 03/19/1974
Brandon Phillips
ht: 6-0 wt: 195 dob: 6/28/1981
[poll=24]