March 27, 2008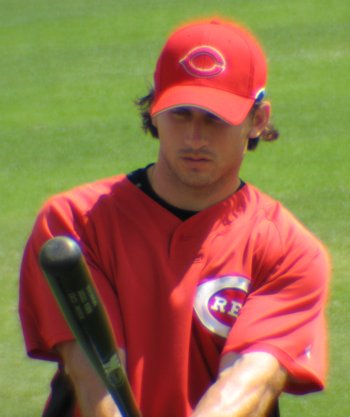 Welcome to the championship round of the Jason Romano Commemorative NLC's hottest baller contest. 15 of the best-looking players on NLC (plus one guy in limbo (again)) faced off in a single-elimination tournament that culminates with tonight's match up.
This is it. The final round. Your votes this week will decide who is the NLC's hottest honey and who is just a modestly famous athlete with a bunch of online fans.
Bubba Crosby has been the cult hero of the competition, and certainly wasn't a favorite at the beginning, considering that he hasn't truly been a member of an NLC team the whole time. Now, it's looking like he'll sit a year out while he rehabs his shoulder, which at least would give him more time to enjoy his inappropriately named reign as NLC's Hottest Baller, should he win. And right now I'd give him the odds; no other player has been able to rally the groundswell of support.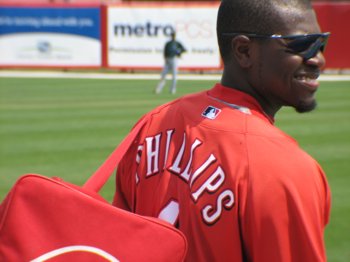 Brandon Phillips has been a front-runner from the beginning of the competition. Most recently, he nudged out perennial hottie Jason LaRue with 51% of the vote. As the Reds' second baseman for years to come, Phillips certainly seems to be a more natural choice for the competition, but it's going to take an inspired populous of Phillips fans to overcome the Crosby mafia.
Bubba Crosby
ht: 5-11 wt: 195 dob: 8/11/1976
Brandon Phillips
ht: 6-0 wt: 195 dob: 6/28/1981
[poll=28]